Tell Me Something Tuesday is a weekly meme hosted by
Cambria Hebert.
Each Tuesday, Cambria conjures up a question for us and we answer; it's really that simple and lots of fun. We then linky back to Cambria's original post so we can all blog hop to each other's blogs to find out what we all thought. It's a great way to get to know your fellow boggers.
This weeks Q:
Tell Me Something:
1) Would you rather be a giant hamster or a tiny rhino?
2) Would you rather always wear earmuffs or a nose plug?
3)Would you rather always win pie-eating contests or always win wheelbarrow races?
Hamsters are pretty cute with their puffy cheeks and everything... But hamster means being a pet and it would depend on what kind of owner you ended up with... A giant hamster? Where would you get that extra large exercise wheel from?! Nah. I would rather be the tiny rhino...
When I think "tiny rhino", I think of Rumple from the children's BBC programme:

The Iconicles
It's very hard to explain exactly what the Iconicles are all about, (there's a screen with different worlds containing animals called iconicles
, the iconicles can come in and out of the screen) but I've left a link, just in case you are mildly curious....
2) Earmuffs. Without having to think about it. A nose plug?! It looks ridiculous and uncomfortable. Now earmuffs...? There's an interesting accessory! And pretty useful to to muffle out kiddy and hubby noise.. Result. Haa!

I ca't hear yooooou!

3) I luuuuuuuuuurve pie... Alas, I'm dieting, so it will have to be the wheelbarrow races.. But we get to win a pie right?!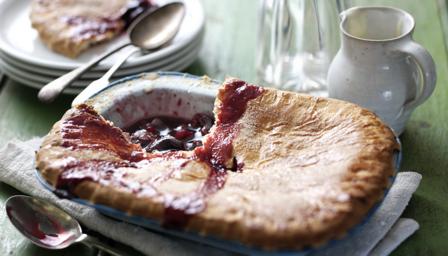 Mmmm pie...
So there we have it, short but sweet this week. What do you think?!