Here we are again, another TMST! Yay!
Tell me something Tuesday is a weekly meme hosted by our friend
Cambria Hebert
.
Each Tuesday, Cambria asks a question; we all post our answers and link them up on her blog so we can all blog hop about to see what each other thinks.It's a lovely way to get to know each other...
This week, Cambria has these fun Q's for us to answer - feel free to join in!
1) Would you rather be go about your normal day naked or fall asleep for a year?
2)Would you rather be gossipped about or never talked about at all?
3)Would you rather be born with an elephant trunk or a giraffe neck?
Don't forget to tell us why!
1) Yikes! Nude? All the time?! I couldn't do that to the world... hahaha!

Falling a

sleep for a year

definately gets my vote! (It's been tough keeping up with everything lately!)
I don't think I have known proper sleep since the last months of my first pregnancy in 2009....
Zonk



2) ooooooh...
What a weird and wonderful Q number two is... To never be spoken about at all would be like not having any impression on the world... Positive gossip would be fine with me... You could ignore most of it any way, life is busy enough!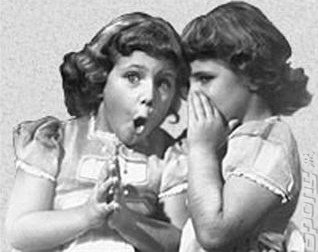 oooooooh, I say!


3)
A giraffe neck seems too much hassle, all that ducking to get through door frames and getting comfy in bed with such a long neck may prove difficult (I know, I have sleep on the brain...) , an elephant nose may prove more useful... I could use it to rock the baby to sleep whilst busy with other things I suppose... (Have I thought a little too much about this question?!)

I've really enjoyed thinking about this weeks TMST... (Thanks Cambria - that was fun!)
How would you answer this week's Q's?!