Hey guys, sorry this is a bit late; it's been a long, but lovely day - hubby's mums birthday, so been rather busy! So here we go!
Each week Cambria sets us a Q and we all link up to answer it - it's a fab way to get to know our fellow bloggers;
Here's this weeks' Q:
Let's talk TV! What are your favourite shows?
T.V? I rarely have time to put my feet up and relax and when I do, my nose is usually in a book! (Just finished reading Glass Houses by Rachel Caine... awesomeness)
If I do share my fav' shows I'm a tad worried that I will slip down the cool-o-meter.. But what the heck, here goes...
Family Guy
The Griffins
I am such a kid, and these adult animated shows are fun.
Created by the wonderful and funny Mr Seth Macfarlane; I can't help but love these shows. Sometimes... erm... mostly over-the-top humour and strange characters such as a German inside the body of a fish (Klaus), an alien (Rodger) and a baby that can talk and wants to take over the world (Stewie)...
It's just nice to escape with some outrageous humour and laugh!
American Dad
The Smiths
Come Dine with Me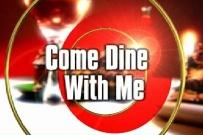 Food game show I guess is the way to describe it. Each contestant hosts a dinner party over a week and the others give a secret score out of 10, the winner bags a £1000 prize. Made highly entertaining by the voice-over talent of Dave Lamb... Food and fun, great combo.
Cougar Town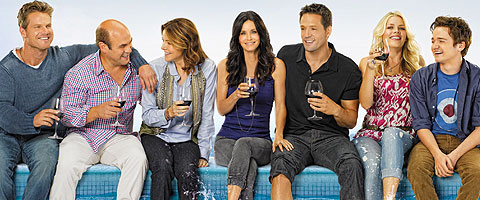 When I first unwrapped this at Christmas year before last, I just thought, I have never heard of this and it doesn't look like my "thing"... Oh how I was wrong. It made me laugh soooooooooo much. I found myself saying "Just one more?!" Hubby watches it with me! I am now in the middle of season two.. The characters just work...
Being Human
This should have been on the top of the list... A vampire, a werewolf and a ghost all living together? Perfect TV! This has it all... drama, suspense verging on horror with s good sploosh of comedy. I watched the whole of series 1 and they have shown series 2, but I didn't get to watch them... (blogging, writing, reading etc) but luckily, my husband is pretty thoughtful, and has recorded them for me! Ahhhhh, my hero!
And lastly my guilty pleasure (because I am British, ha!):
I have basically grown up with this as my mum loves it. We would hear the |Eastenders theme tune and knew it was time to be quiet so mum could watch (it also meant the half an hour count down to bed time!)
A soap opera classic.
So there you go, a few of my favourite TV shows... What are yours?!
Happy Tuesday everyone!